April is Autism Awareness month! I have decided to fix up my old Autism Awareness kit to raise money for Autism. I have added a few things and fixed the existing items in this kit. So if you got this from my blog in the past you will want to get it again.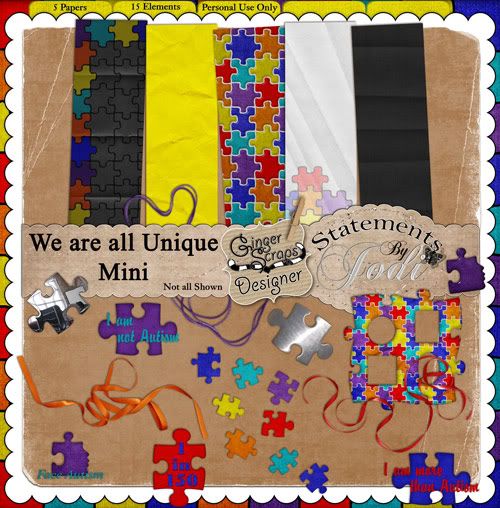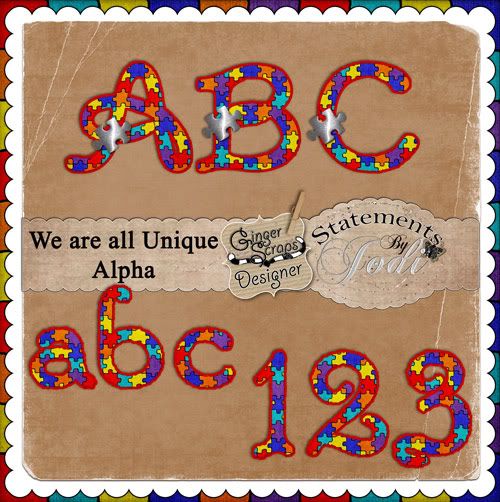 Click image to buy from store
This kit is $5 and all proceeds will go to Autism. This kit will be available all through April and has a coupon inside to my store for $5. So donate $5 to Autism and get $5 to my store! That's 2 kits for the price of 1.
If you would like to donate more you can name your price on this add on mini
(click to donate more with name your price) or you can snag it here on the blog for free.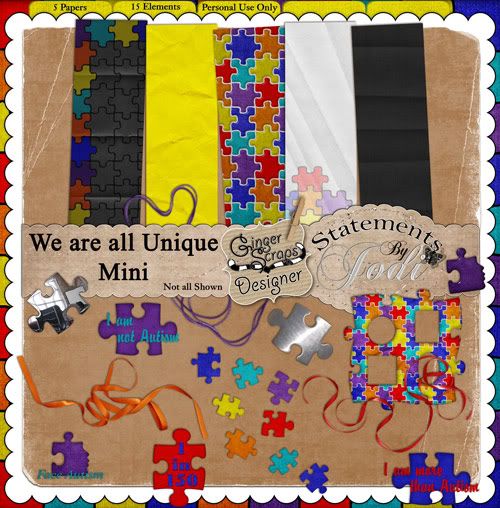 Click image to download or use this link
http://www.4shared.com/file/253269894/e427a9a6/SbyJ_WeAreAllUniqueAddOnMini.html
The main kit includes a full alpha, 11 papers and 33 elements.
The add on mini kit includes 5 papers and and 15 elements.